Storage and Distribution
With BAP Pharma, you can trust that your products are well looked after. From transportation to storage, we take the utmost care.
Overview
BAP Pharma use the very latest technologies across all our supplier and storage chains. Fully tracked temperature-controlled transportations and storage means that we can guarantee the quality of our customers' products with 24/7 monitoring and reporting.
Safe Storage
Authorised by the MHRA enabling us to operate in a fully licensed manner.
Large Warehouse Space
BAP Pharma has sites in three different locations – UK, USA and Germany – each offering warehouse space for safe storage of medicinal products.
Our facilities are fully insured and licensed, having 24-hour fire and security monitoring systems to ensure products are always secure.
Temperature Monitoring
In addition to storage within a safe and secure environment, BAP Pharma guarantees the quality of our customers' products with 24/7 temperature monitoring linked to a computer and mobile phone alert system.
Our purpose-designed warehouse incorporates a fully mapped cold room to maintain temperatures of +2⁰C to +8⁰C, and an ambient warehouse to maintain temperatures of +15⁰C to +25⁰C.
BAP Pharma prides itself on the avoidance of temperature excursions throughout every part of the supply chain process. We perform regular 7-day "winter and summer" temperature mapping in our facilities to ensure that there are no hot or cold spots.
Regulated Shipments
Goods are shipped to BAP Pharma in either cold chain (+2°C to +8°C) or controlled ambient conditions (+15°C to +25°C) by our approved couriers in either Temperature Controlled Vehicles or Credos. We include a temperature data logger with all our shipments.
BAP Pharma provides a dedicated shipping service to their customers in order to avoid any possibility of cross contamination. We ensure shipments are made direct from source to destination by the shortest route. All shipments are dedicated to one product, so that they arrive in a safe, secure and timely manner.
Upon arrival goods undergo a full quality check which includes a falsified medicine packaging check against a photo library.
All shipments from BAP Pharma regardless of size are temperature controlled and monitored for the entire shipment.
BAP Pharma audits courier companies, in line with MHRA guidance, before using them to ensure that they have all the correct procedures in place to transport cold chain and controlled ambient products.
Our couriers have built-in remote temperature monitoring to provide you with the added assurance that our products have not experienced temperature excursions whilst in transit.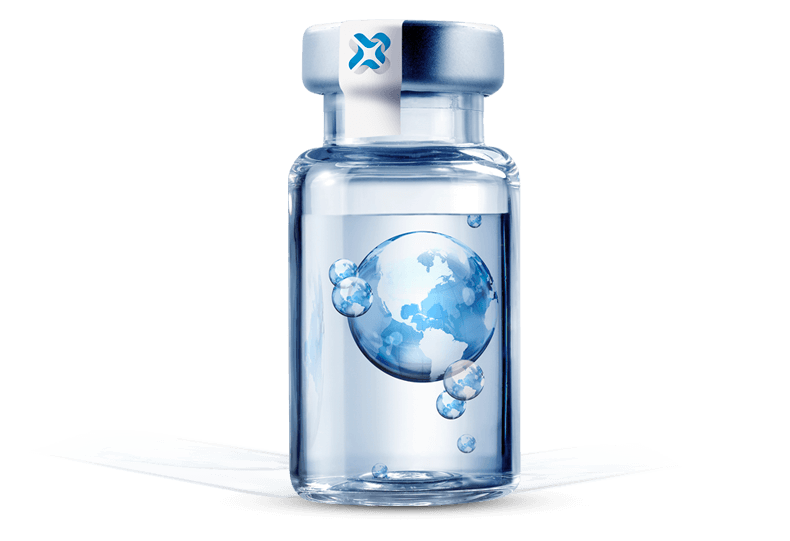 Global Distribution
BAP Pharma are able to meet your clinical trial needs for approved and non-approved medicines all over the globe.
Currently we distribute to more than 30 countries in all regions around the world. Our sites are located very close to major international airports for ease of global distribution.
We can offer support with any Import/Export requirements, such as:
Import Licenses
Commercial Invoices
USDA Statements
Back up plans are always available in case of customs clearance delays.